Regional Locations
Administered by the WKU Division of Extended Learning & Outreach (DELO)
Hilltoppers Are Here!
---
Education is vital to the economic and cultural well-being of a community, and Western Kentucky University regional campuses can help you REACH HIGHER!
Under the direction of the Division of Extended Learning and Outreach (DELO), WKU campuses in Elizabethtown/Fort Knox, Glasgow and Owensboro bring the resources of Western Kentucky University to you, through academic programs, continuing education and professional development programs that meet the unique needs of you and your community.
We welcome the opportunity to help you reach your educational and professional goals through programs that fit your life. So REACH HIGHER with us at WKU, because
Life at the Top is Worth the Climb.
---
Best Online Bachelor Degree Programs
U.S. News & World Report
In its annual ranking of the best online degree programs, U.S. News & World Report has named WKU among the top schools nationwide in five areas.
Military Times Best: Colleges 2018
Formerly known as Best for Vets
For the eighth consecutive year, WKU has been nationally recognized for its service to military students, veterans and their families.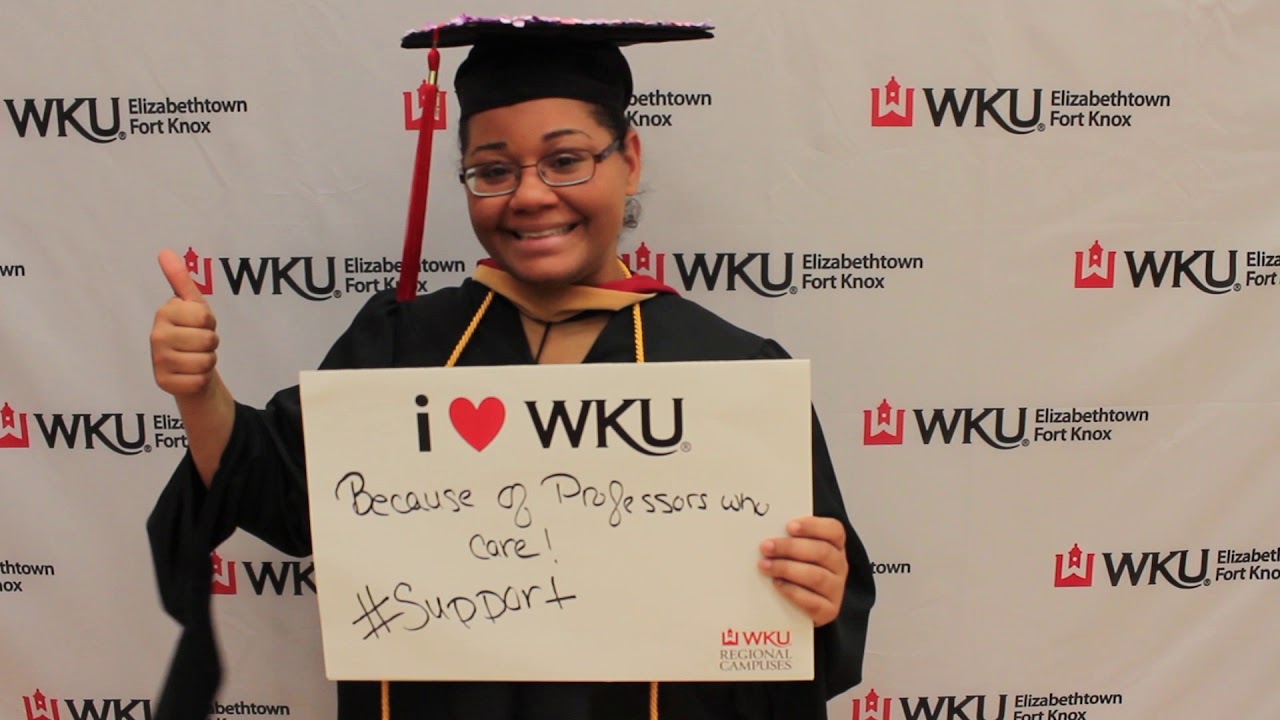 Find out what students love about WKU's Regional Campuses. Our regional campuses have been the university of choice for thousands of citizens in the region. You can experience the "Spirit of WKU" all on your own by visiting a regional campus near you, sitting in on a class, chatting with students and professors, or talking one-on-one with an academic advisor.
---
Check back soon for more events!
---
Some of the links on this page may require additional software to view.